Retro Game Restore - GPiMate Plus for CM4 Lite $39.45
Price including postage shown at checkout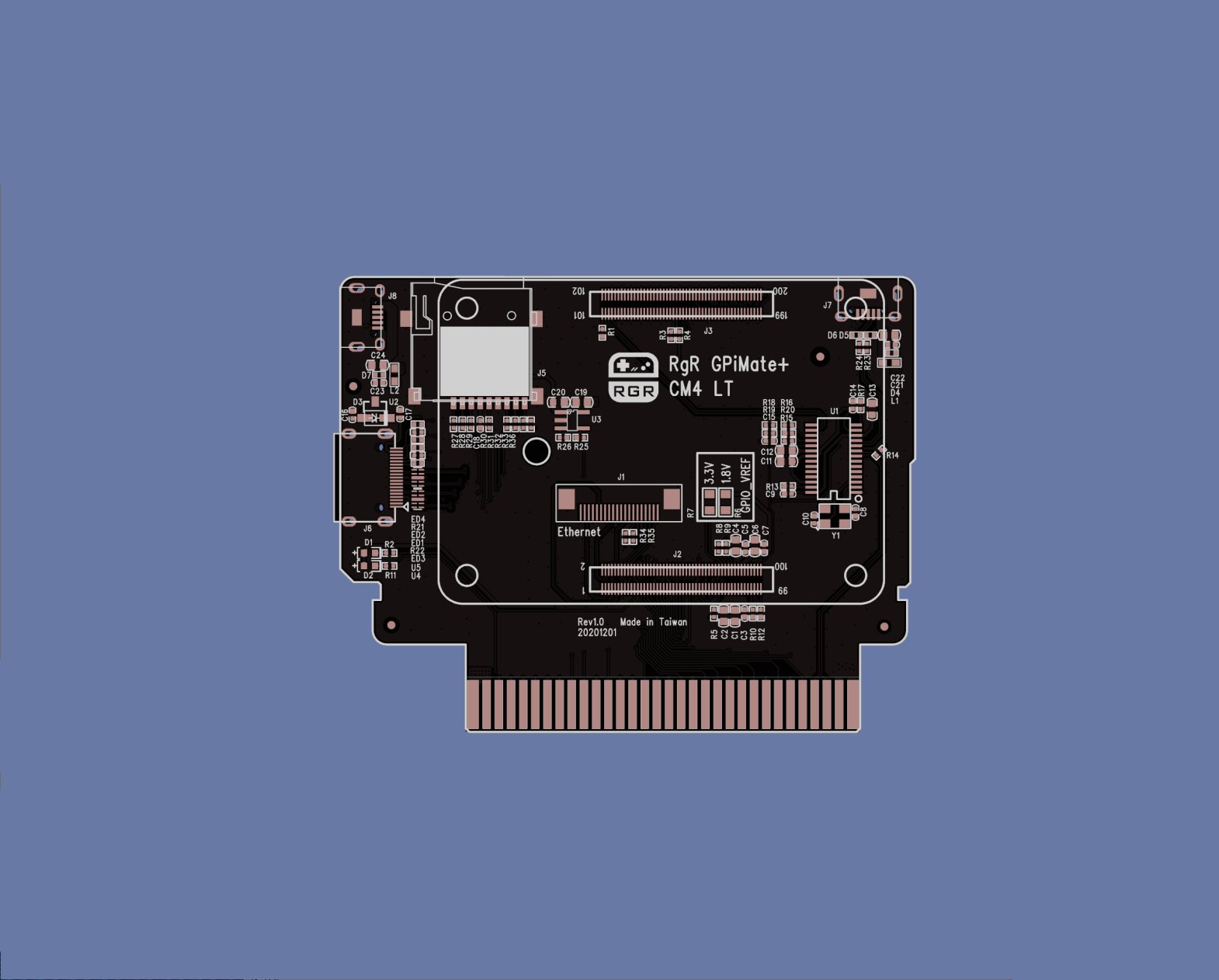 Description:
1. This adapter supports Retroflag GPi CASE. 2. This adapter supports Raspberry Pi Compute Module 4 for less configration issue, we suggest that you should just buy "Raspberry Compute Module 4 Lite" (with WiFi or without WiFi are both fine), as it would boot from SD card directly. (The other moudle would boot from internal eMMC first)


Note:
1. the USB port on the right hand side is for power inputing only. For regulaor USB device, you must use the USB port on the TOP.
2. the HDMI plug wont be soldered, any one who need this feature can have that hdmi plug soldered by himself.
3. there is one FFC connector avaliable on GPiMate Plus for extending the ethernet feature of CM4, you would need that extra board with ethernet plug to work with it. RgR would have it with open souce design as we did for HDMI extension plug for GPiMate CM3 model.



---

Package included:
1. RgR GPiMate Plus adapter board.
2. Case of cartridge (injected molded case)
3. two sets of labels

* * (Important) what's NOT INCLUDED - Retroflag GPi CASE and Raspberry Pi Compute Module 4, SD Card are all NOT INCLUDED.
You will need to source these yourself.


4. RETURN AND REFUND POLICY
In order to get a replacement or a full refund, the defective unit must be returned to Retro Game Restore first.
After the defective unit is confirmed to be received and reviewed, a replacement or a full refund will then be processed.
All defective units will be carefully reviewed, a replacement or a full refund will not be eligible for the defects
which are made by inappropriate modifications or any kind of misuse under any circumstances.
5. This product is with 1-year warranty.
Misuses of any kind such as careless soldering and modifying or firmware update failure are not covered by warranty.
Retro Game Restore will provide tech support for the products which are still warranty effective free of charge. The users should only bear the shipping costs.
For the products which are no longer warranty effective,
please kindly contact us via Facebook message or Twitter for details of tech support and fees.


---


Please be reminded the included postage here is only for standardized airmail parcel. Should you choose other logistic services, such as EMS, to have your parcel dispatched, the additional costs will be borne by the customers.

Please also be kindly noted that due to the nature of air freight, parcels are measured by volumetric weight. It means the bigger/heavier the parcel is, the postage is higher. In this case, should you choose to combine two items to be dispatched together, three will be extra costs for the postage. If you need more information, please send us DM. Thank you for the cooperation.
---


The pre-order here is for 3rd batch, the estimated shipping date of this batch preorder would be at the end of March 2021. This is to ensure proper assembly and testing of the RgR GPiMate Plus adapter board for quality control purposes. The shipping date of the 2nd batch(Jan 01 to Feb 10 2021) is supposed to be started at at the Mid to the End of Feb 2021.
The shipping date of the 1st batch(till Dec 31th 2020) is supposed to be started at at the End of Jan 2021.



---
Place Your 3rd Batch PRE-ORDER here:
---